Invisalign is the right Choice for you
Invisalign treatment is regarded as virtually invisible way of straightening you teeth and achieves the beautiful smile you have always dreamed of. Using the modern 3D computer-imaging technology, Invisalign offers complete treatment plan based on your dentist's prescription, from initial teeth position to the desired position. A number of clear, custom-made aligners are made for your teeth to move them step by step. Every aligner should be worn for about three weeks before replacing it with the next in series. This will gradually move your teeth towards projected final position. You should note that the treatment time is determined by the provider and it is mainly based on your specific needs.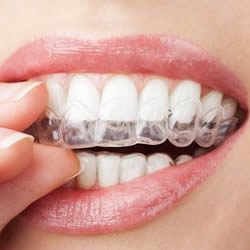 please visit this website
There are a number of benefits you enjoy as a result of choosing this type of teeth straightening as opposed to other treatment forms. Some of the benefits include:
· Invisalign aligners are almost invisible. Therefore, none will notice that you are wearing them. This makes invisalign seamless fit with any lifestyle and your daily interactions with others. In addition, you can opt to remove these aligners in to floss and brush as you would normally do for good oral hygiene and fresh breath.
· The aligners are removable. This gives you flexibility to drink and eat anything you want during the treatment period by simply removing the aligners.
· Unlike the traditional fixed braces and other methods, there are no wires or metals. This implies that less time is spent in undertaking the procedure
· Invisalign offers you the opportunity to view your treatment plan and virtual results even before starting the actual treatment process. Therefore, you will know what exactly to expect when the treatment is complete.
In San Antonio, just like other places, orthodontists or dentists have in the past used removable appliances successfully over the years. With the emergence of 3D computer technology, invisalign treatment system can be used to treat a large number of patients who want to straighten their teeth. There are programs to give the patient a detailed treatment plan from the start to end. Although the technology is modern, it is a reality made come true from works of other dentists some decades back. According to statistics, over three million people have been treated with this procedure across the world.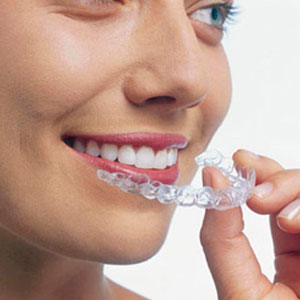 You can start your invisalign treatment in our dental clinic in San Antonio. You can have with the professional an initial consultation. This will help you understand what you particularly expect in terms of cost and treatments. It is important to note that this type of treatment is applicable to any treatment philosophy, but special training is required. You need a professional who is qualified and well-trained in the area. After the treatment you will need to schedule appointments with your clinic. You should note that there are no adjustments made during the appointments. You can visit the clinic after every four to six weeks. This is necessary to ensure that your treatment plan is progressing as planned. You will also be provided with the next sets of aligners as decided by your provider. More information here @ https://cochranorthodontics.com/braces-vs-invisalign-better/