We have a variety of options when it comes to braces. We will discuss each one and help determine the best treatment for you.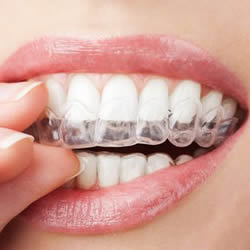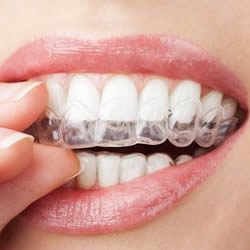 Examining the Various Types of Braces Available
Do you think you or a loved one may need braces? If so, then you have a variety of styles and materials to choose from. Below you'll find a list of the most popular options available—keep these in mind as you schedule your first orthodontist appointment.
Metal Braces
Metal braces are the most common type.
Metal Braces—Metal braces are the most frequently used type and can be very effective against some of the more serious alignment and bite issues. Metal braces are constructed of high-grade stainless steel wires and brackets and are relatively unobtrusive and quite comfortable.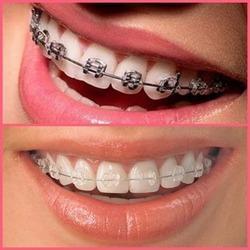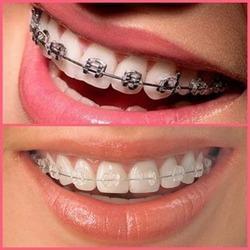 Damon Brackets
Damon braces were invented by Dr. Dwight Damon.
Damon Braces—Unlike metal braces, damon braces do not utilize steel or elastic ties to align the jaw. Instead, a "sliding door" technology allows the included wires along the teeth to slide back and forth through their brackets, significantly improving the comfort of the patient and reducing the number of necessary adjustments.
Ceramic Braces
Ceramic Braces—Ceramic braces are constructed of translucent ceramic. Because of their visual obscurity, these braces have become popular among older teens and adults. Ceramic braces are, however slightly more fragile, and need regular upkeep to prevent discoloration.
Gold Braces
Gold Braces—Gold braces are simply stainless steel braces that have been coated with 24-karat gold. The difference here is primarily aesthetic, and has proven popular among a variety of demographics and age groups.
Invisalign
Invisalign—The Invisalign apparatus is a clear overlay replicated from a computer simulation of a patient's mouth. Unlike the above options, Invisalign is used to treat primarily minor orthodontic problems and is sought after by most adults because of its aesthetic benefits and because it is conveniently removable.
Do you have more questions regarding braces types, styles, and materials? Contact the orthodontic team at King Orthodontics. We can discuss your options based on your cosmetic preferences and your bite/alignment symptoms. Call us today to set up an appointment at (919) 246-4433.
Hand holding invisible retainer
Read More »